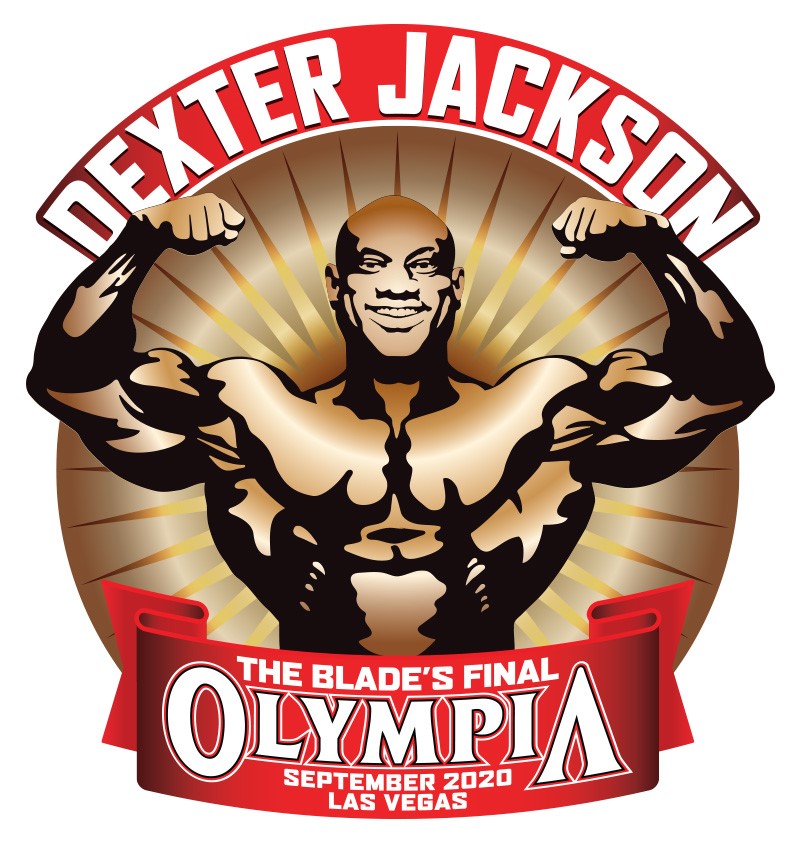 DEXTER JACKSON: "THE 2020 OLYMPIA WILL BE MY FINAL CONTEST"
In bodybuilding circles he's been called the 8th Wonder of the World. His 29 professional victories are a world record. His 9 combined Arnold Classic wins are also a record and so are his 20 appearances on the Olympia stage. At 50 years old, Dexter Jackson remains one of the top bodybuilders on the planet, but all good things must come to an end.
12 years removed from winning the 2008 Mr. Olympia, Dexter will compete for the 2020 Mr. Olympia title, but this time The Blade will be doing it for the final time.
"I've thought long and hard about how I want my career to end." Explains Jackson, "I want to go out on my own terms. I'm still capable of winning any show I enter and in September I'm taking one final shot at taking home a second Sandow. The Olympia is the greatest show in bodybuilding and I want my final posedown to be on that stage in Vegas against the best in the world."
Dexter adds, "The 2020 Olympia will be my final contest, so I hope everyone who has supported me will be there to make it special."
Dexter will also compete earlier in the year at Arnold Classic events in Columbus, Australia and Brazil before setting his sights on Las Vegas.
Acquired last week by Jake Wood, the Olympia continues to make headlines.  It was recently reported that long time 212lb champ Flex Lewis will be making his return to the stage at this year's Mr. Olympia and organizers also revealed the selection of Shaquille O'Neal as Honorary Ambassador of the 2020 Olympia Weekend. This year marks the return of the Ms. Olympia women's competition after a six year layoff and plans are well underway for a yet-to-be-announced expo expansion.
Chief Olympia Officer Dan Solomon explains, "Dexter is one of the most remarkable athletes of our generation. The opportunity to witness his final competition will be emotional for all of us. We plan on making it special."
For more information including tickets and exhibitor opportunities, visit MrOlympia.com.