Fitness Icon Oksana Grishina to Return to Olympia in 2020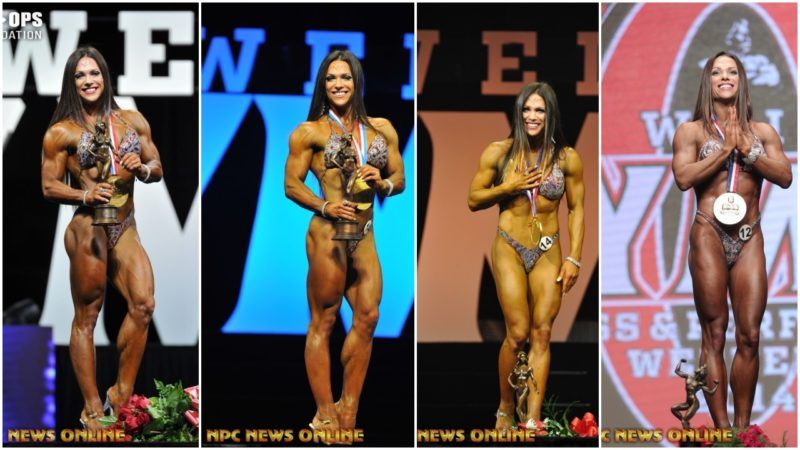 Fitness Icon Oksana Grishina to Return to Olympia in 2020
After winning her 4 th straight Fitness Olympia title in 2017, Oksana Grishina announced her retirement from fitness competition. One of the greatest fitness champions of all time, Grishina earned a reputation for her jaw-dropping routines and show stopping performances. Following a two-year absence, Grishina has decided she's ready to return to the stage, adding her name to the 2020 Fitness Olympia lineup in September. "For me, it was never about winning titles." Explains Grishina. "It was about performing for the fans and giving them something truly special. The Olympia is the most prestigious event in the world and I am so excited and honored to return to Las Vegas to compete along side the best of the best."
Dan Solomon, Chief Olympia Officer, adds "Grishina is quite possibly the most talented IFBB professional athlete to ever compete in any division, on any stage. Her showmanship and athleticism are legendary and we are excited to welcome her back to the Olympia. The 2020 Olympia lineup, in all divisions, will be unlike anything we've ever seen. This is only the beginning." The Russian born fitness star has also gained popularity in Pole Fitness competition, a sport that has grown rapidly in recent years. Grishina's "OG Pole Fitness" event has become a popular attraction at the Olympia Expo. Visit MrOlympia.com for more info as Trifecta Presents Joe Weider's 2020 Olympia Fitness & Performance Weekend brought to you by Wings of Strength (September 10-13, 2020).
OKSANA GRISHINA CONTEST PHOTO GALLERY